My name is Cody Andrews and my grandfather served in the Korean and Vietnam wars. Initially, he started enlisted, but became an officer later on (retired as a Major).
I am curious about the awards he earned while in the military and what circumstances might have changed to make the ones he wears on his uniform today different.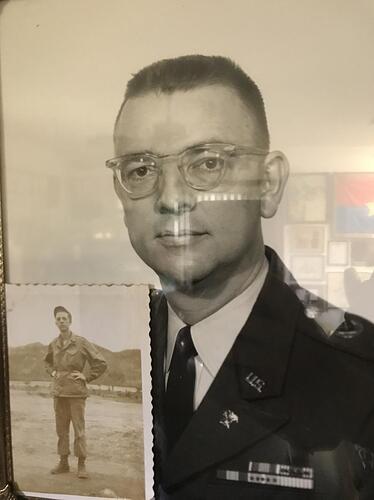 The first one appears to be the Korean Service Medal with five stars on it, but the second one only has three stars (it's hard to tell if the three are silver, though I'm a little skeptical because that would mean he earned the award 15 times)
If anyone might know my grandfather his name is Frank Cohee. If you have any sources out there that could shed some light on this, I'd be delighted to hear it.