Hi,
I have found this pic on the website below:
http://www.worldwaronecolorphotos.com/html/gallica_81_-_v_15.html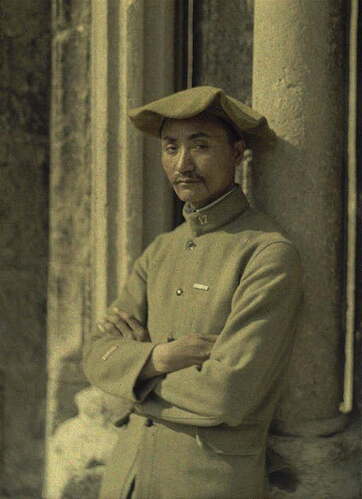 I wanted to know if anybody could tell me anything about the unit. According to the website they are Type d'indo-chinois (17 travailleurs)". (Soissons. Aisne. France. 1917).
or 17 Indo-Chinese Workers.
I can't seem to find anything about them on the net, I thought maybe someone here could help?
Thanks,