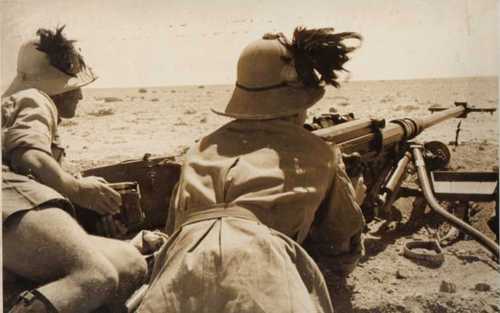 Bersaglieri in the Sand ...
Élite Italian Bersaglieri in the Western Desert of North Africa, 1941, manning ... what, exactly, can anybody tell me ? Maybe it is just the angle, but I am a bit foxed as to what this weapon is ? Best regards, JR.
---
This is a companion discussion topic for the original entry at
https://www.ww2incolor.com/gallery/italian-forces/52118/bersaglieri-in-the-sand-...