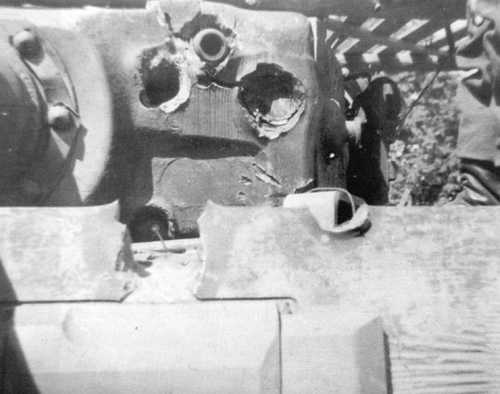 German Engineering.
The Tiger I had frontal hull armour 100 mm (3.9 in) thick and frontal turret armour of 120 mm (4.7 in), as opposed to the 80 mm (3.1 in) frontal hull and 50 mm (2 in) frontal turret armour of contemporary models of the Panzer IV.[4][6] It also had 60 mm (2.4 in) thick hull side plates and 80 mm armour on the side superstructure and rear, turret sides and rear was 80 mm. The top and bottom armour was 25 mm (1 in) thick; from March 1944, the turret roof was thickened to 40 mm (1.6 in).[3] Armour plates were mostly flat, with interlocking construction. The armour joints were of high quality, being stepped and welded rather than riveted. The nominal armour thickness of the Tiger was reaching up to 200 mm at the mantlet.
---
This is a companion discussion topic for the original entry at
https://ww2incolor.com/gallery/german-armored-forces-vehicles/38794/german-engineering.