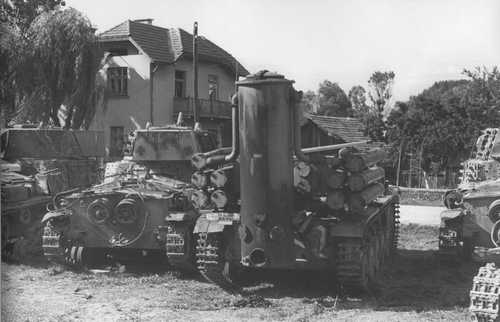 Strange ...
Strange vehicle. For that was used?
---
This is a companion discussion topic for the original entry at
https://ww2incolor.com/gallery/german-armored-forces-vehicles/34605/strange-...
This was my post in AHF! these are vehicles of the 202nd Panzer Abteilung. Which can be identified by the Shamrocks on the turret of the M42 (left). The Panzer II with this device was used for training new crews.
I think this is for the use of natural gas(LPG)as fuel.I know some panzers were working on gas but I have no details right now .Greetz,Brummbar
I think this is Gas generator- device, used to some extent in pre nazi germany and in some military and more often civil vehicles afterwards. This vorks by burning wood and producing some sort of burnable gas for the engine.